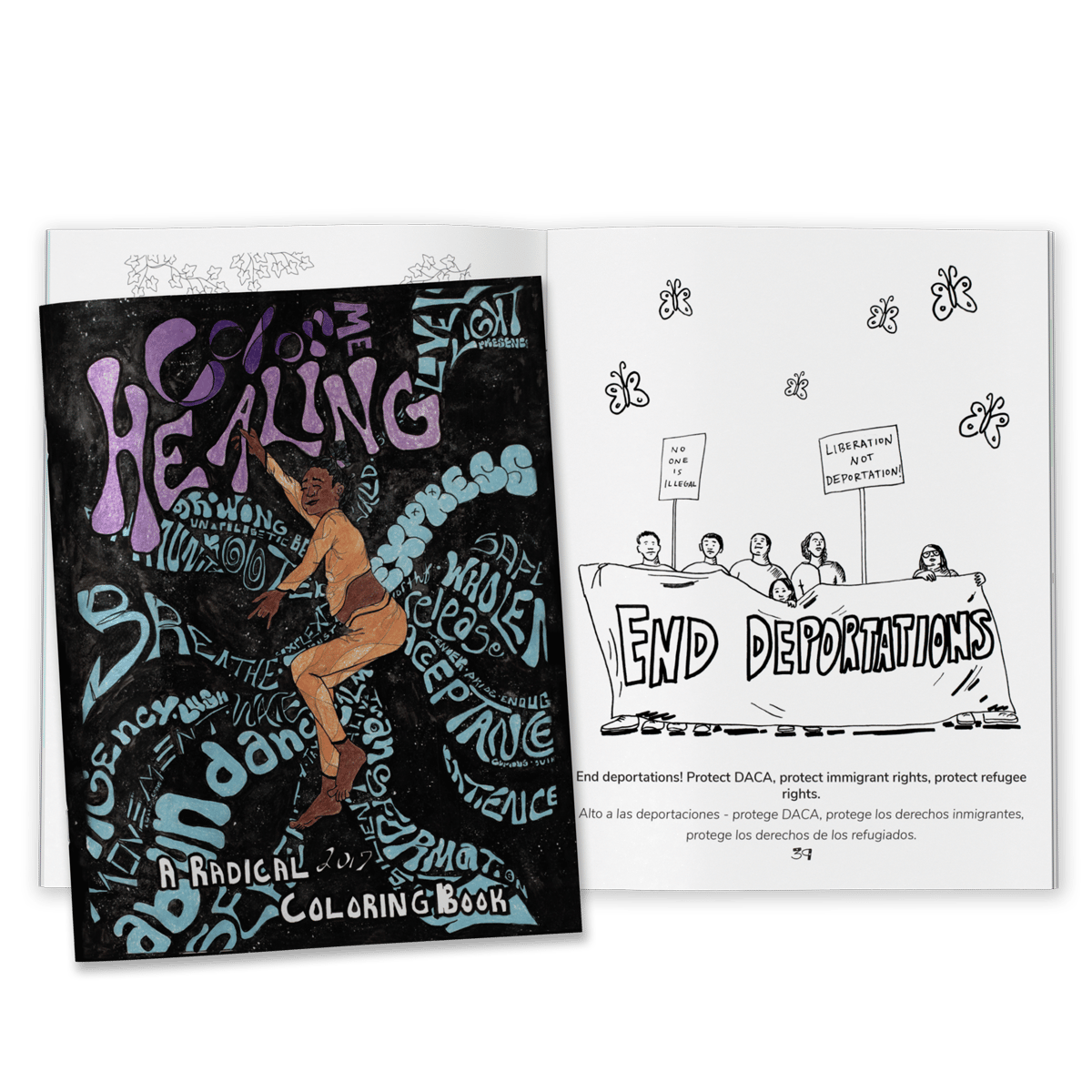 Color Me Healing: A Radical Coloring Book (HARDCOPY)
$
15.00 -
$
40.00 —
Sold out
Donate and get your hard copy of Color Me Healing: A Radical Coloring Book.
**Coloring books are donation based, please select the amount from the drop down option section. You will receive a confirmation email after your purchase. Please allow 2–3 weeks for delivery.**
On Sunday, August 12, 2018 For the People Artists Collective released their third radical coloring book,Color Me Healing. FTP Artists selected around 20 different campaigns, actions, and efforts that spanned from January to December of 2017 in Chicago. From shutting down O'Hare's international terminal to protest the racist Muslim ban to disrupting the Pride Parade to lift up Black Trans Lives to protesting the mayor's $95 million cop academy — Chicago organizers continue to love, resist, and heal. This edition documents the stories and struggles of BIPOC folks Trans & Queer folks, and fabulous actions, campaigns, healing spaces, and community efforts to demand justice and liberation and to create healing.
Artists include: K Rodriguez, Monica Trinidad, Anurag Lahiri, Jireh L. Drake (cover artist), Bria Royal, Tesh Silver, Danbee Kim, Ona Wang, Hoda Katebi, Melisa Stephen, darien r wendell, and more.
We appreciate all of your support and hope you enjoy coloring in these radical pages!
Stay safe and take care of yourselves <3